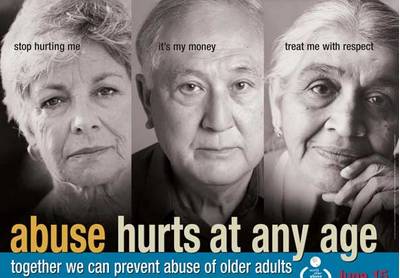 Family members involved in 75 per cent of elder abuse cases
Stuff co.nz 1 June 2016
Several South Canterbury seniors have had savings of more than $45,000 each wiped out by the people they trust the most, Family Works says.
The community service provider said family members were involved in 75 per cent of the elder abuse cases it dealt with, and the number of cases was on the rise.
In the year to the end of May 2016 there were 66 new referrals, well up on 38 in the previous year.
Elder protection service co-ordinator Geeta Muralidharan​ said many older people did not want to damage relationships with family from fear of loneliness, even if there were concerns of abuse.
Elder abuse encompasses financial, physical, psychological, emotional, neglect and sexual abuse. More than 50 per cent of her clients were affected by financial abuse.
Some older people were unable to make ends meet because they were supporting their extended family while on the pension, Muralidharan said.
"They're neglecting their own needs and their quality of life is deteriorating."
READ MORE: http://www.stuff.co.nz/timaru-herald/news/80637632/family-members-involved-in-75-per-cent-of-elder-abuse-cases

Keep up with family issues in NZ.
Receive our weekly emails direct to your Inbox.